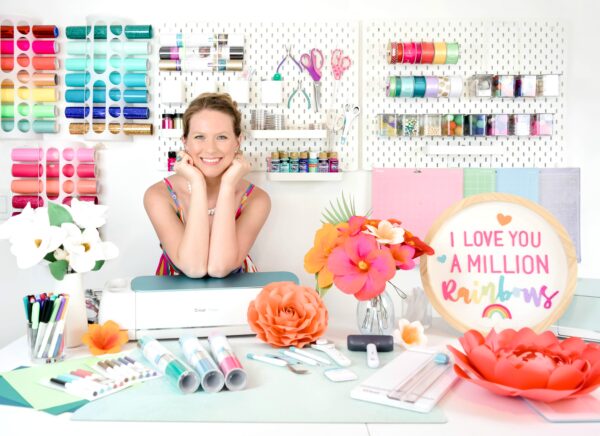 Catching Colorflies by Abbi Kirsten
"My mission at Abbi Kirsten Collections and Catching Colorflies Designs is to nurture the creative magic inside your soul and bring that bursting imagination inside you to life.
You will discover fun yet easy to learn DIY projects and quality template designs here on the blog that will have you crafting a storm of "wow, you made that?!" praise!"
MEET ABBI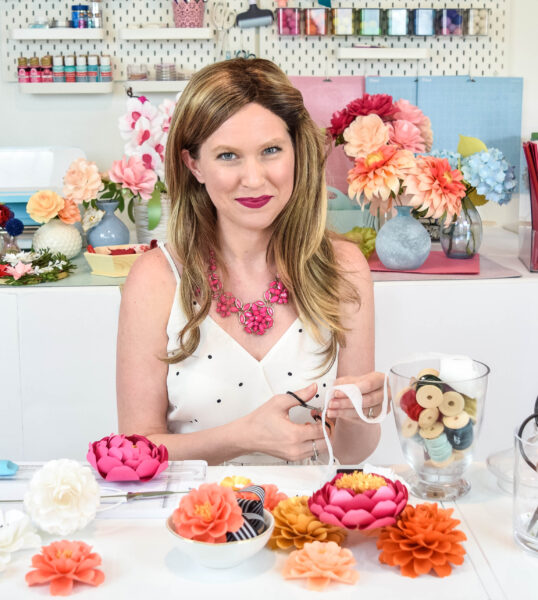 After my shop opened, I started my blog Abbi Kirsten Collections, my parent brand, which unexpectedly blossomed into one of the most popular craft blogs on the internet!
My small business has launched into a career, and I have been honored to work with many well-known companies like Michaels Craft Store, Cricut, HGTV, and Bridal magazine.
As far back as I can remember, I have enjoyed crafting.
Believe it or not, my talents haven't always come easy to me, but rather through hard work, which continually forces me to discover creativity within myself, which I never knew existed. When I am not crafting rainbows of color in my studio, you can find me designing new crafts and printables on my couch while cuddling with my two kids, husband, and my two dogs.
My bucket of creative ideas is always overflowing, and spreading the joy of crafting is truly why I love what I do! In addition to my love (ahem..obsession) for colorfully crafting,
I have a passion for helping other creative dreamers launch their own businesses and achieve lasting success!
My few of my favorite things you will see on the blog paper flowers +colorful crafting + home decor + sharing freebies + did I mention paper flowers? + helping others to succeed!
If you are a new visitor here, I am so happy that you have stopped by! I really want my followers and readers to feel like they know me. Here are a few fun facts about me!
FUN FACTS ABOUT ABBI KIRSTEN
I'm a 29-year-old mother to two babies who aren't quite babies anymore! Wyatt (7) and Christabella (6) - just 14 barely months apart! No, that was certainly not planned, but it was an unexpected blessing from God in hindsight.
I was born and raised in Florida. Until my husband, Michael, and I moved to Mississippi for 2 years for a job, I never lived anywhere else. We are now home in sunny Florida to stay!
I'm an introvert. Quiet time is my BFF.
I've run dozens of 5k, 10k, and 15k races. I have run the Disney marathon and half marathon as well (a marathon is 26.2 miles!), but I no longer have the time or much desire to run long distances.
Though I am juggling a hundred things a day, I love what I do and in my spare time (…. what's that??) I play with my kiddos, bake, and watch reruns of Friends and Golden Girl's while snuggle with my two fur babies, Macy (my Golden Retriever) and Shorty (my Corgi).
This site isn't just about me but about helping you find the joy of creativity in yourself. Creativity has a healing and peaceful power that I hope you will discover and enjoy in the projects I share. Abbi Kirsten Collections was born from adversity. I struggled deeply with anxiety, depression, and self-destructive behavior for years. I know exactly what it is like to use crafting as a means of escape. My healing process has come through building this blog, my creative hub of happiness, support from my family, and God's love.
ABBI KIRSTEN COLLECTIONS BRAND AROUND THE WEB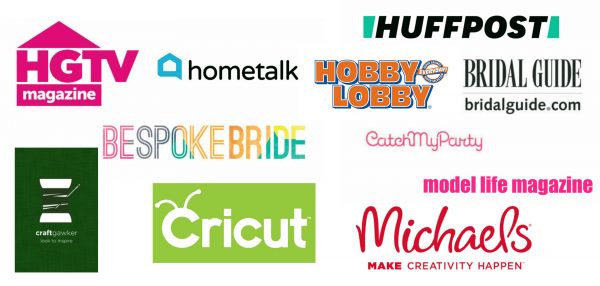 I have been blessed to work with and be featured by many famous brands worldwide, including HGTV, Cricut, Michaels Craft Stores, Martha Stewert, and so many more. Read about all my brand collaborations here.
CAN I SHARE YOUR CONTENT ON MY SITE?
Everything here on Abbi Kirsten Collections is original, so I ask that the posts are never published in their entirety. You may link a photo back to the original post if you are building a round-up of ideas and include a single line summarizing the contents in your own words! Crediting any sources is just proper blog etiquette!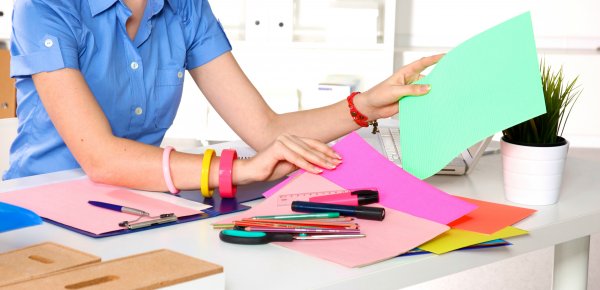 How do I get your books?!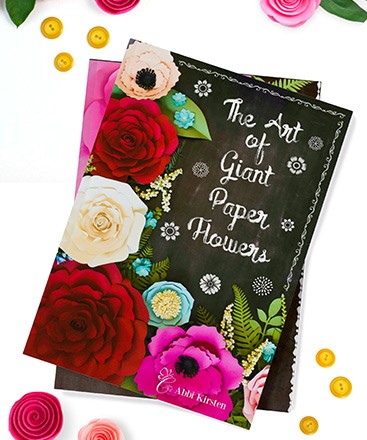 In 2017 I published my first book and the only one of its kind, The Art of Giant Paper Flowers! I have been blessed that it has done well, with over 7,000+ copies sold! Download your copy here.
In 2019 I released my second ebook, The Joy of Paper Flowers, which shares small paper bloom tutorials and how to create stunning arrangements for events. Download your copy here.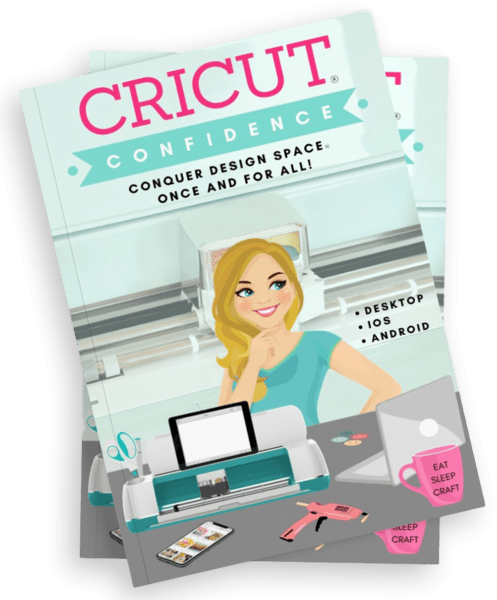 In early 2020 my Cricut Confidence ebook was released as a quick guide to mastering Cricut Design Space in as little as 7 days from any device - desktop, Andriod, or iOS. Download your copy here.
How do I get your free templates?!
That's easy! You can stay connected with me and received all my freebies by signing up here!
What supplies do you use? Where can I buy them?!
I get this question all the time! If you want to discover where I find all my supplies and paper, then read this post here!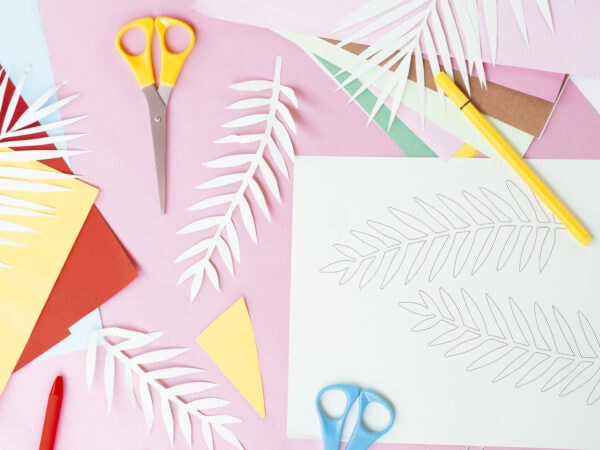 Want to say hello or discuss a collaboration?!
EMAIL ME HERE or send your message to abbi@abbikirstencollections.com
Welcome to my home
Take a peek inside our newly renovated home and see exclusive before and after photos! Read More Here.